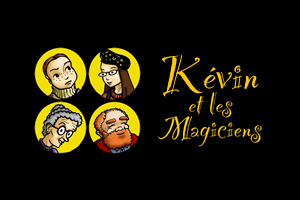 Kévin et les Magiciens was the collective name for the Lewis Barnavelt series published in France.  The title was first used between 2001 and 2006 for the ten books published by Editions du Rocher and then later for three books published by Éditions Gallimard in 2003 and 2004.
Lalex, the illustrator, explained the name change from Lewis and Rose Rita to Kévin and Emily, respectively, was the decision of Editions du Rocher to "give the book a more American feel to French readers."
The publication order of the French books did not correspond to the order the books were originally published in the United States – something repeated for the French Johnny Dixon series.
Editions
Éditions du Rocher
Éditions Gallimard
Éditions du Rocher